Healing Gardens
Creating a space outdoors offers an opportunity to heal community and serve as treatment settings for patient therapies. These healing gardens bring together inpatients, outpatients, families, friends and staff: they can be places for quiet reflection, offer opportunities for interaction, gardening and play, or respite from hospital settings.
Our work is informed by international experience and we offer support in developing the healing garden that is appropriate for your patient population. We consider and advise on design elements, opportunities for programming, budgeting concerns, as well as maintenance and safety issues.
Healing Tree
Patients, families and staff can be involved in a collaboration that results in a work of art that can be enjoyed through touch, sight and by listening to the music created by the wind moving through the tree.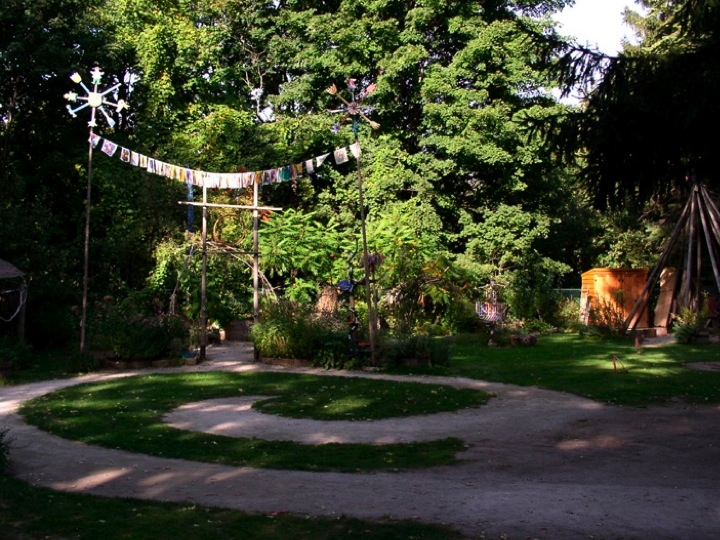 Spiral Garden
This garden is used for programming, quiet walks and staff respite, and is set beside a paediatric rehabilitation hospital in Toronto. Each summer, for over twenty-five years, youth and children of all abilities from the surrounding community and those who are not too medically fragile to leave their hospital bed, participate in a self-directed art, garden and play program. On offer is woodworking, music, ceramics, puppet-making, gardening, movement and sculpture . . and more.
Gardening
Raised beds are ideal for patients who are not able to bend over to garden. Foods grown can be harvested and used by the patients, families and staff.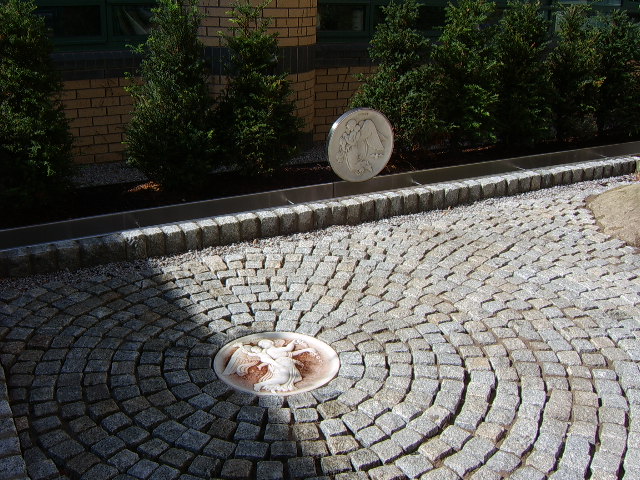 Courtyard
This healing space was used by patients by quiet reflection. We incorporated some historical artefacts of moon and sun and designed the garden around them. Sun is set against a trough that fills with rainwater and waters the garden flowers and plants.